I have ported my Twitch Live browser extension for Google Chrome to Firefox. Twitch Live is a toolbar extension that makes it easy to see when your favoritie streamers on Twitch are live.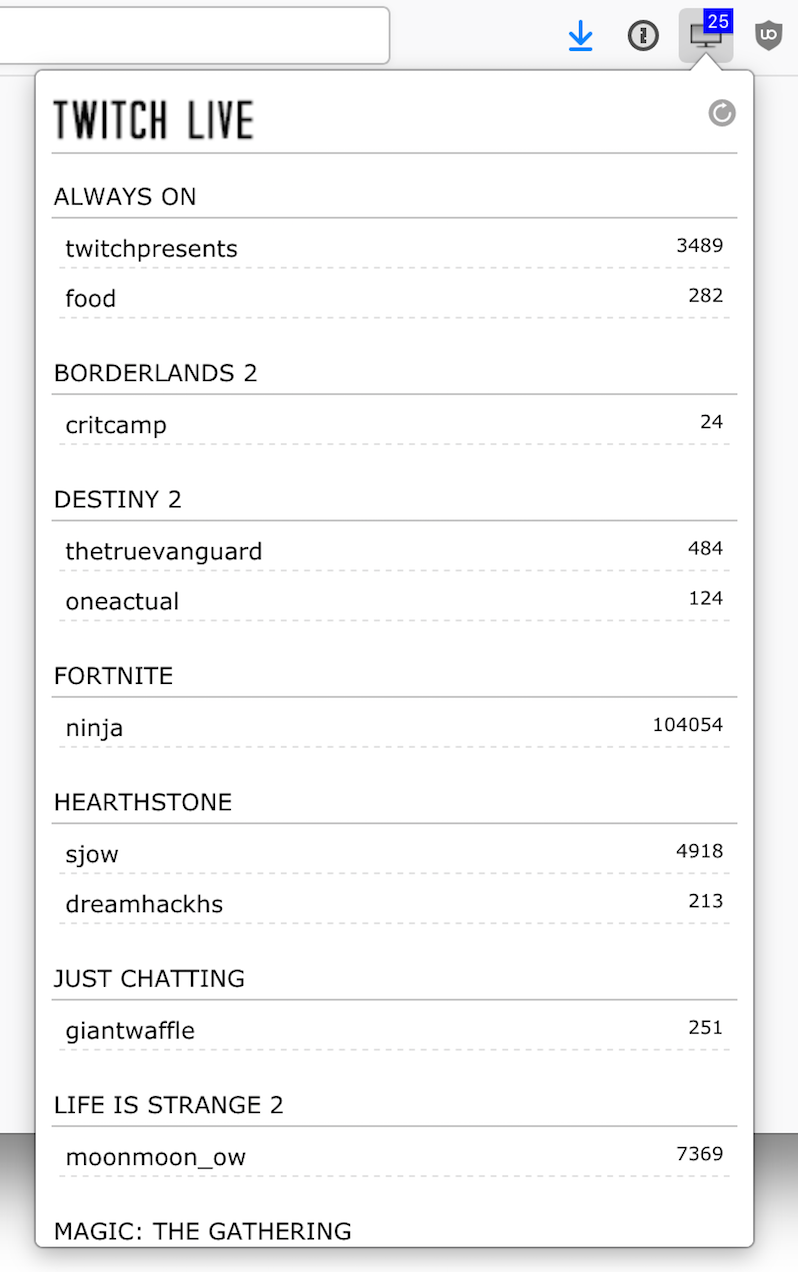 There are options to open streams in a new window or tab, to enable notifications, as well as filter out vod casts / reruns.
You can install the extension from the Firefox Add-Ons site. If you have any issues, just ping me at @mesh on twitter.